Maya Angelou Love Quotes
Have enough courage to trust love one more time and always one more time.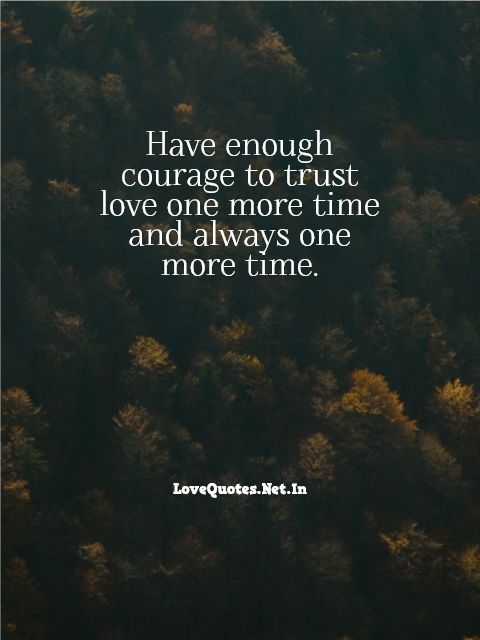 Love life. Engage in it. Give it all you've got. Love it with a passion because life truly does give back, many times over, what you put into it.
Bitterness is like cancer. It eats upon the host. But anger is like fire. It burns it all clean.
To those who have given up on love: I say, "Trust life a little bit".
First best is falling in love. Second best is being in love. Least best is falling out of love. But any of it is better than never having been in love.
There is no greater agony than bearing an untold story inside you.
If you have only one smile in you, give it to the people you love. Don't be surly at home, then go out in the street and start grinning 'Good morning' at total strangers.
I do not trust people who don't love themselves and yet tell me, 'I love you.' There is an African saying which is: Be careful when a naked person offers you a shirt.
No matter what happens, or how bad it seems today, life does go on, and it will be better tomorrow.
My life has been one great big joke, A dance that's walked, A song that's spoke, I laugh so hard I almost choke, When I think about myself.
Women should be tough, tender, laugh as much as possible, and live long lives.
A Woman in harmony with her spirit is like a river flowing. She goes where she will without pretense and arrives at her destination prepared to be herself and only herself.
In all the world, there is no heart for me like yours. In all the world, there is no love for you like mine.
Success is loving life and daring to live it.
My great hope is to laugh as much as I cry; to get my work done and try to love somebody and have the courage to accept the love in return.
You can only become truly accomplished at something you love. Don't make money your goal. Instead pursue the things you love doing and then do them so well that people can't take their eyes off of you.
Be a rainbow in someone else's cloud.
Success is liking yourself, liking what you do, and liking how you do it.
Love is like a virus. It can happen to anybody at any time.
The first time someone shows you who they are, believe them.
I've learned that people will forget what you said, people will forget what you did, but people will never forget how you made them feel.
A woman who is convinced that she deserves to accept only the best challenges herself to give the best. Then she is living phenomenally.
Life is pure adventure, and the sooner we realize that, the quicker we will be able to treat life as art.
The problem I have with haters is that they see my glory, but they don't know my story.
When we find someone who is brave, fun, intelligent, and loving, we have to thank the universe.