Nicholas Sparks Love Quotes
Loving someone and having them love you back is the most precious thing in the world.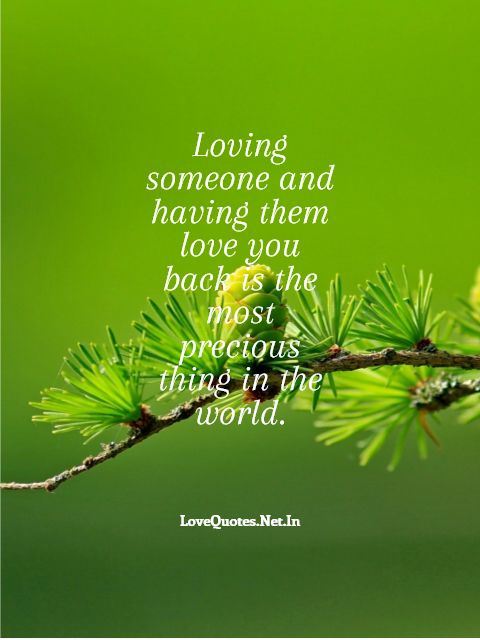 He was ordinary in a world that loved the extraordinary.
Love, I've come to understand is more than three words mumbled before bedtime.
I'd learned that some things are best kept secret.
Love should bring joy, it should grant a person peace, but here and not, it was bringing only pain.
I guess what I'm trying to say is that you are there, in everything I am, in everything I've ever done, and looking back, I know that I should have told you know much you've always meant to me.
The saddest people I've ever met in life are the ones who don't care deeply about anything at all. Passion and satisfaction go hand in hand, and without them, any happiness is only temporary, because there's nothing to make it last.
If conversation was the lyrics, laughter was the music, making time spent together a melody that could be replayed over and over without getting stale.
True love is rare, and it's the only thing that gives life real meaning.
I fell in love with her when we were together, then fell deeper in love with her in the years we were apart.
Someday you'll find someone special again. People who've been in love once usually do. It's in their nature.
If you like her, if she makes you happy, and if you feel like you know her—then don't let her go.
Spending time with you showed me what I've been missing in my life.
She was my dream. She made me who I am, and holding her in my arms was more natural to me than my own heartbeat. I think about her all the time. Even now, when I'm sitting here, I think about her. There could never have been another.
Romance is thinking about your significant other, when you are supposed to be thinking about something else.
When I look in the mirror, I know I'm looking at someone who isn't sure she deserves to be loved at all.
The emotion that can break your heart is sometimes the very one that heals it.
Love is like the wind, you can't see it but you can feel it.
I would love to tell you that everything will work out for us, and I promise to do all I can to make sure it does. But if we never meet again and this is truly good-bye, I know we will see each other again in another life. We will find each other again, and maybe the stars will have changed, and we will not only love each other in that time, but for all the times we've had before.