Beautiful Quotes on Love
Love when you're ready, not when you're lonely.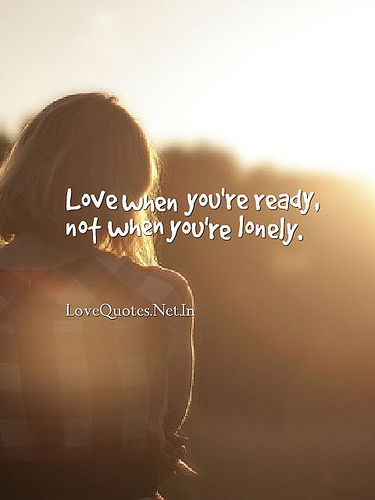 If you admire the rainbow after the rain….then why not love again after the pain?
I may regret the way we ended, but I will never regret the way we began.
Women are sensitive, they over think every little thing, and they care way more than they should, but that's what makes their love so strong.
My heart wouldn't mind falling in love, but my mind doesn't have the heart for it.
When my absence doesn't alter your life, then my presence has no meaning in it.
Relationships are like glass. Sometimes it's better to leave them broken than try to hurt yourself putting it back together.
I hate being second to those I put first.
No matter where you are, you will always be looking at the same moon as I am.
When I push you away, that's when I need you the most.
When someone really likes you, they will never hurt you… and if they do, you can see it in their eyes that, it hurts them too.
It hurts to let go, but sometimes it hurts more to hold on.
If you make a boy laugh, he likes you… but… but if you can make him cry he loves you.
I don't know why they call it heartbreak. It feels like every part of my body is broken too.
It's impossible to find someone who will never hurt you, so go for the one who makes the pain worth.
Each time you break something and put it back together it becomes more fragile then the last, until you could no longer put it back together.
People say everything happens for a reason, but they never said it was a good reason.
It hurts when you know you could have changed something…and maybe that change would have saved something.
He stole my heart so I stole his last name.
It is better to lose your pride to the one you love, than to lose the one you love because of pride.
In the end, we all go back to the ones that were there in the beginning.
We're all a little weird, and life's a little weird, and when we find someone whose weirdness is compatible with ours, we join up with them in mutual weirdness and call it love.