Best Status
Life has no meaning; life is an opportunity to create a meaning.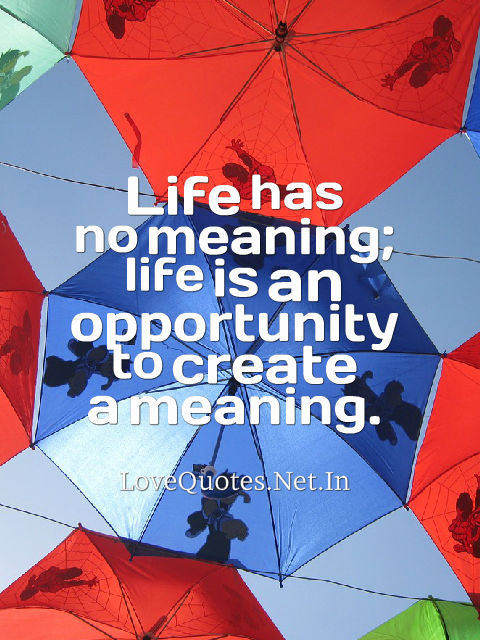 The bad news is, time flies. The good news is, you're the pilot.
The best way to predict the future is to create it.
Don't let your heart be a road everyone can walk on. Make it a place that can be reached only by those who really deserve it.
Always do ur best and you will find that you never need to compare yourself to others.
Don't let anyone's ignorance, hate, drama or negativity stops you from being the best person you can be. Be great.
Sometimes what you want most is what you're best without.
God protects you from what is not best for you when things end with no warning, there's something greater at work.
Always push yourself to achieve more. Positivity is the best mood. Be courageous.
Learn to say no to the good so you can say yes to the best.
You will never truly understand something until it actually happens to you.
Only a best friend can see the pain behind a fake smile.
Expect the best. Prepare for the worst. Capitalize on what comes.
The best way to find yourself is to lose yourself in the service of others.
Making your parents proud is one of the best feelings.
The best vision is insight.
Sometimes silence is the best way to let someone know they did something wrong.
Your time is limited on this earth so make every moment your best.
Sometimes the best revenge is to smile, move on, and do nothing.
Do you want to know who your best teammates are? Watch how they react when someone else does something good!
Music is my best friend. It will always be with me, knows what I want, and express my deepest feeling.
The best feeling in the whole world is watching things finally fall into place after watching them fall apart for so long.
You can never let off the gas. You have to keep going and pursuing being the best you can be every day.
Go to work, do your best, don't outsmart your common sense, never let your praying knees get lazy and love like crazy.
Guys who kiss girls on the forehead are the sweetest and the best gentlemen you can ever have.
Open-minded people are the best kind of people to be around.
That's the thing about life. A lot of time, it isn't easy at all. We just have to try and make the best of it.
Love your mother, the most beautiful person on this earth. Our best critic, yet our strongest supporter.
You took the sourest lemon that life has to offer and turned it into something resembling lemonade.
I want to be the best version of myself for anyone who is going to someday walk into my life and need someone to love them beyond reason.