Birthday Quotes
I believe we are a matched pair….perfect for one another…tailored for love and a happy life together. Happy Birthday!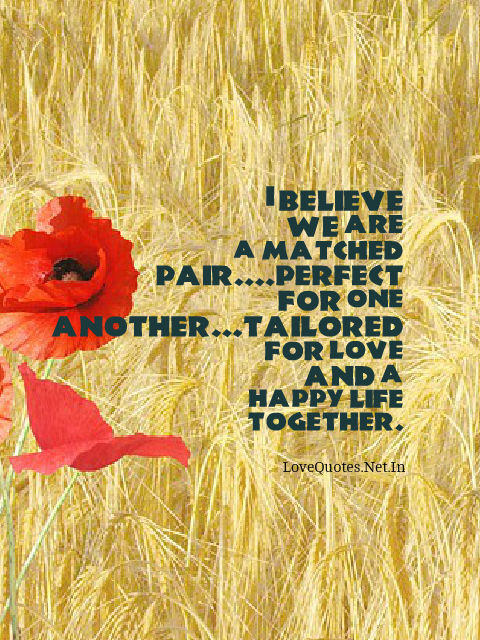 Of all the wonderful things you share with me, your life and heart are my favorite. Sending you loving birthday wishes from the bottom of my heart.
The easiest thing I ever did was not falling in love with you. It's been staying in love with you ever since. Happy birthday! I love you.
Every moment matters when I am with you. Having you in my life makes me realize how important and wonderful LOVE is! Happy Birthday!
You are the breath that fills me, the wings that lift me, and the sweet melody that sings to me. You truly are my everything, happy birthday, my love.
I have never met a person as sweet as you in my whole life. Let's celebrate your sweetness and your Birthday by eating sweet cake and drinking sweet wine!
When we met, I never dreamed how much my life would change… or how much you would touch every part of my life. I am the luckiest person in the world. Happy Birthday My Love!
There's nothing like knowing that you are my partner for life. There's nothing like knowing that you are my wonderful wife. You are my everything, and I love you with all my heart. Happy Birthday.
Your birthday marks another year that we have shared our lives together. With best wishes and undying love I hope you feel special not just today, but forever. Happy Birthday.
You blessed me with your love, and gave me a reason to live. I wish you a very Happy Birthday and thank the Lord for placing someone so special in my life. May God bless you with all that you desire.
Your birthday is just one more occasion to shower you in unconditional love. May your day be blessed with many happy returns. I love you.
Not a day goes by that I don't thank God for you. You truly are the love of my life, and you deserve the best in everything today and always. Happy Birthday.
With each passing year I fall truly, madly, deeply, in love with you. Here's to another year of blessings and happiness with you in my life. Happy Birthday!
My love, I hope every moment of this special day is as beautiful as you are. Happy Birthday!