Sad Love Quotes for Him
You may have chemistry with her, but you have history with me.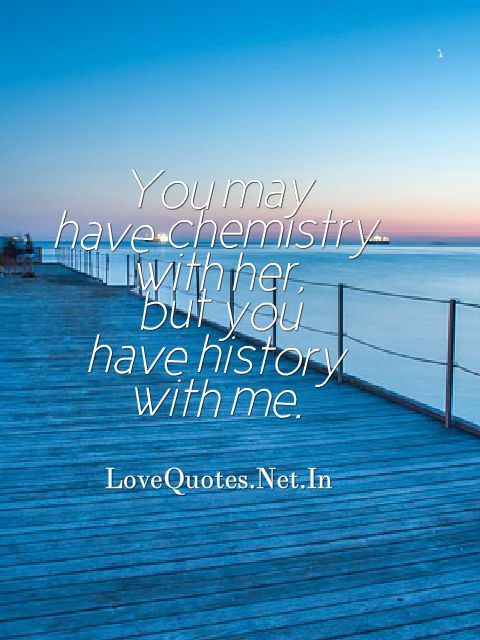 At the end of the day, you can either focus on what's tearing you apart or what's holding you together.
You know what's really sad? I'll spend the rest of my life trying to forget you. And, you'll spend the rest of yours, Never thinking about me again.
We just have to accept the fact that some people are going to stay in our hearts…even if they don't stay in our lives.
You said if I fall you'd be there to catch me; I believed you until I hit the ground.
You can miss someone who died. You can miss someone who moved away. However, the worst is to miss someone you see everyday…
Yes, I did wait. But waiting has limits, and I've reached mine. I'm sorry, but you kept me hanging for too long.
I guess I never let you go because in the back of my mind, I still believe someday we'll get our second chance.
No matter how long we don't see each other, No matter how long we don't hear from each other. No matter what you do or where you go. I'll always Love you. I'll keep you in my heart.
It's not the song that makes me cry, but it's the person that first comes into my mind every time I hear it playing.
If one day you realize that I haven't talked to you in a while it's not because I don't care anymore it's because you pushed me away and just left me there…
If you want me, fight for me because I'm done fighting for you.
You hurt me more than I deserve, how can you be so cruel? I love you more than you deserve, why am I such a fool?
I told you once, and I will tell you again, no matter what it is, you can tell me anything and everything. I will never turn my back on you even if it hurts to know what you did, as long as you tell me the truth, I will always love you.
I might hug other guys; I might laugh with other guys; I might even hang out with other guys… but none of them will ever mean to me as much as you do.
I'll walk away, and he won't even notice. why? You ask… Because he never saw me standing there in the first place.
When you're missing me look up at the sun or stars and remember were both under that same sky.