Sarah Dessen Love Quotes
Love is needing someone. Love is putting up with someone's bad qualities because they somehow complete you.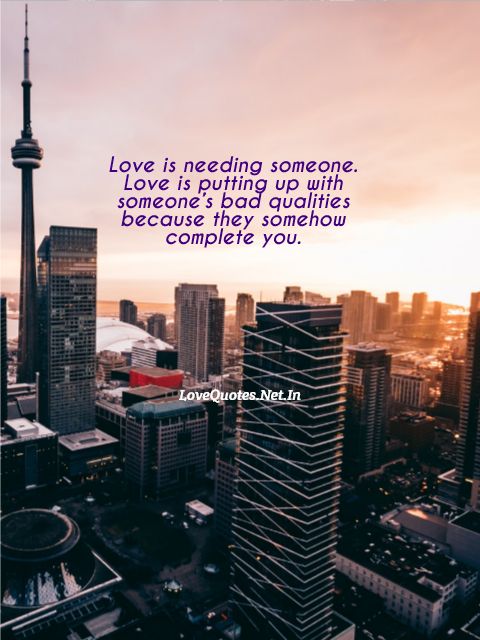 You should never be surprised when someone treats you with respect, you should expect it.
There is never a time or place for true love. It happens accidentally, in a heartbeat, in a single flashing, throbbing moment.
The moment you stop to think about whether you love someone, you've already stopped loving that person forever.
I had no illusions about love anymore. It came, it went, it left casualties or it didn't. People weren't meant to be together forever, regardless of what the songs say.
If you didn't love him, this never would have happened. But you did. And accepting that love and everything that followed it is part of letting it go.
Because this is what happens when you try to run from the past. It just doesn't catch up, it overtakes … blotting out the future.
There comes a time when the world gets quiet and the only thing left is your own heart. So you'd better learn the sound of it. Otherwise you'll never understand what it's saying.
Life is an awful, ugly place to not have a best friend.
It's a lot easier to be lost than found. It's the reason we're always searching and rarely discovered–so many locks not enough keys.
You know, when it works, love is pretty amazing. It's not overrated. There's a reason for all those songs.
Everyone has their weak spot. The one thing that, despite your best efforts, will always bring you to your knees, regardless of how strong you are otherwise.
Holding people away from you, and denying yourself love, that doesn't make you strong. if anything, it makes you weaker. Because you're doing it out of fear.
Sometimes it seems safer to hold it all in, where the only person who can judge is yourself.
What you need, what you deserve, is a guy who adores you for what you are. Who doesn't see you as a project, but a prize. you know?.
You can't always get the perfect moment. Sometimes, you just have to do the best you can under the circumstances.
There comes a time in every life when the world gets quiet and the only thing left is your heart.
I have to admit, an unrequited love is so much better than a real one. I mean, it's perfect… As long as something is never even started, you never have to worry about it ending. It has endless potential.
Sometimes, we just have to be happy with what people can offer us. Even if it's not what we want, at least it's something.
She fell, she hurt, she felt. She lived. And for all the tumble of her experiences, she still had hope. Maybe this next time would do the trick. Or maybe not. But unless you stepped into the game, you would never know.
We can't expect everybody to be there for us, all at once. So it's a lucky thing that really, all you need is someone.