Diwali Status
May the light of Diwali, show you the right path, In the righteous way!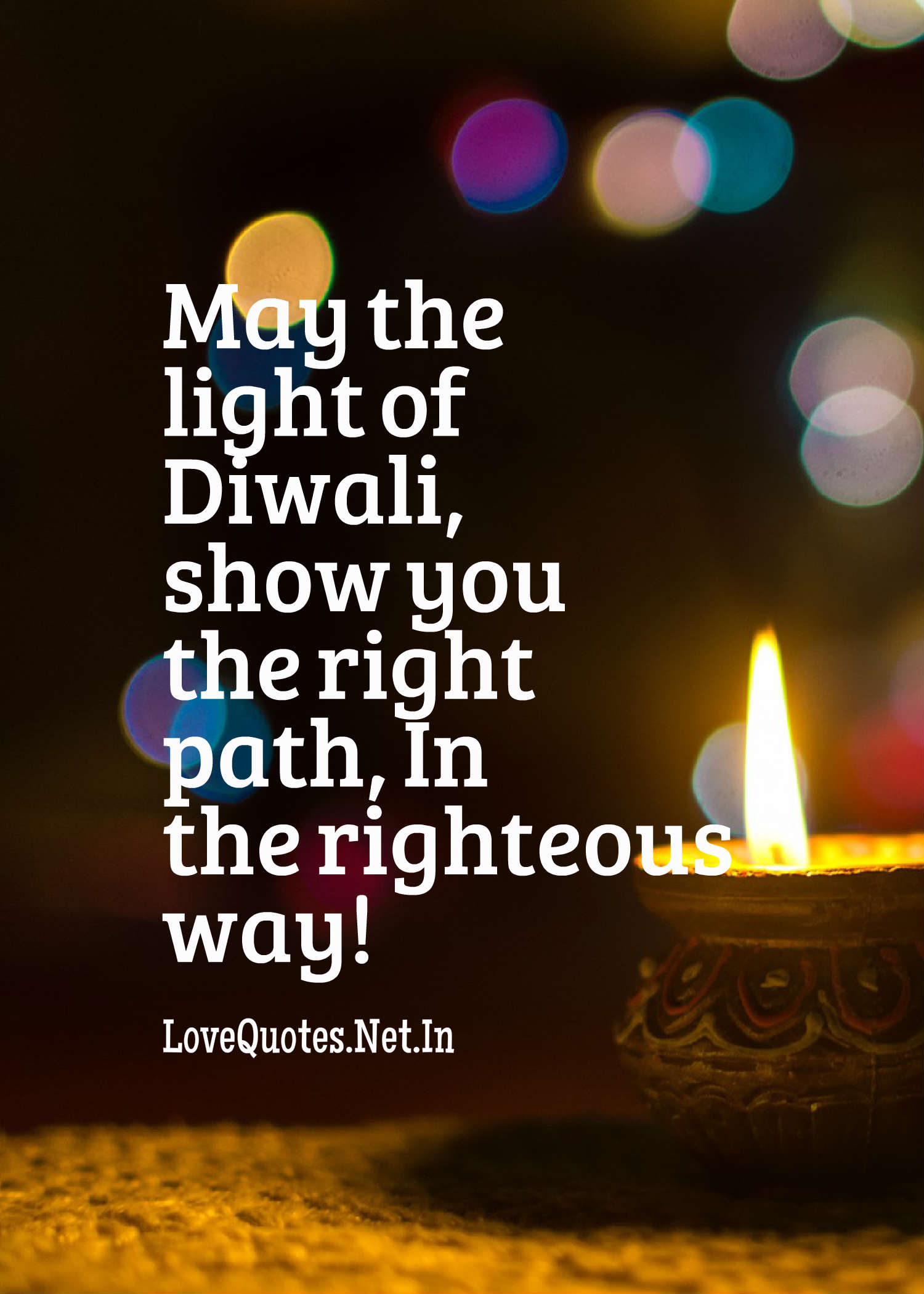 Hope this Diwali brings contentment to your life along with the key to success.
This Diwali spread a lot of sweetness wherever you go.
The festival of lights is just around the corner wish you all a very happy Diwali..
May the divine light of Diwali spread into your life peace, prosperity, happiness, and good health.
Have a prosperous Diwali. Hope this festival of lights, brings you every joy and happiness.
Let me make your Diwali more colorful with the lights of wishes of my heart. Happy Diwali.
God bless you & your families for all your hard work & sacrifice for the country and people !!
Let us keep Diwali holding it close to our hearts for its meaning never ends and its spirit is the warmth joy of remembering friends.
I wish you a joyful year of prosperity Happy Diwali to you and your family.
May this Diwali god fulfill your wishes and dream Happy Diwali!
Don't let anyone dull your sparkle. Happy Diwali!
Light a lamp of love.
May this Diwali god fill your home with happiness Happy Diwali!
Happiness is in the air its Diwali everywhere, let's show some love & care and wish everyone out there!
Your sparkling presence added a glow to my Diwali…making each moment special…
Sending you smiles for every moment of your special day. Have a wonderful time and a very happy Diwali.!
You have the power to ignite fireworks brighter than the festival of lights.
May God bless you and your all wishes come true Happy Diwali.!
This Diwali leave a little sparkle wherever you go.
May you be blessed with happiness and well being to last through the year.
Happiness is in the air lets show some love and care because it's Diwali Everywhere.
Let This Diwali Burn All Your Bad Times And Enter You In Good Times.
Life with you is like Diwali, so lets promise to be together like this forever.
During this festival season, may your luck with cards stays by your side at all times! Happy Diwali!
We wish all of you a Happy Diwali and a year filled with happiness and Joy!
May this Diwali usher in good times for you and your family.
May you all attain the inexhaustible spiritual wealth of the self, happy Diwali.
With gleam of diyas, and the echo of the chants, may happiness and contentment fill your life! Wishing you a very happy and prosperous Diwali!
For this special time family and friends gets together for fun. Wishing laughter and fun to cheer your days, in this festive season of Diwali and always…Happy Diwali…
Let's make this Diwali joyous and bright,let's celebrate in true sense this festival of light.Happy Diwali!
May this cheer and joy,this merriment and mirth,of this divine and blessing festival,may surround you forever.Happy Diwali.